We are a participant in the Amazon Services LLC Associates Program, an affiliate advertising program designed to provide a means for sites to earn advertising fees by advertising and linking to Amazon.com.
Today I'm bringing you the Mountaintop 40L hiking backpack review. This is one of the best budget hiking backpacks on the market. It might be the most bang for my buck out of all my equipment. We purchased this backpack for my kids to use as day packs and short overnight backpacking trips. I had a strap break on my main day pack and I hesitantly grabbed this bag to throw on and use for a day hike. I was actually shocked at how much I loved this bag. It's not the best hiking backpack you can get by a long shot, but it is one of the best budget hiking backpacks under $50. 
Click Here For Price, Review & Photos of The Mountaintop Backpack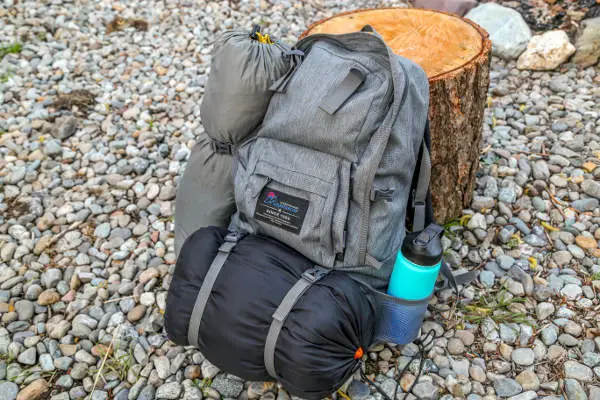 The Mountaintop 40L hiking backpack is definitely one of the best budget hiking backpacks you can get. I'm going to take some time and show you why I love it and why I decided to just go with it instead of getting another overpriced hiking backpack. If you want to see the price, user reviews and more photos of this bag, check it out below. Keep reading for more of my Mountaintop 40L hiking backpack review. 
MOUNTAINTOP 40L Hiking Backpacks with Rain Cover for Women Men
✔️【Water-resistant Backpack】:This 40L hiking backpack for women and men is suitable weekend vacations or three-day excursions, which is made from tear and water-resistant polyester fabric, which provides strength and long-lasting performance. What's more, included a rain cover in the bottom, not afraid the rain anymore.
✔️【40L Backpack】:The dimensions of camping backpack are 21.7 x 13 x 7.9 inch with a capacity of 40 liters. 1 main Compartment for a 17"laptop, 3 front pockets, 2 side pockets, bottom pocket are accessible to the main compartment and can help you get items easily.
✔️【Comfortable and Breathable】:Breathable mesh shoulder straps with plentiful sponge padding help relieve the stress from your shoulder, chest strap with a whistle buckleand waist belt can effectively distribute and support the weight of the hips, perfect as men' or women's outdoor backpack.
✔️【Consummate Design】:The smooth YKK zipper can slide smoothly and stress points are reinforced with bar tacking for increased longevity. Various compression belts can additionally carry trekking poles, sleeping bags, tents and other camping equipment.
✔️【Ideal & Outdoor Companion】:The travel backpack perfect for men or women, for any outdoor activity like traveling, hiking, mountaineering, camping, school and daily use. which is a best gift for family and friends.
Last update on 2023-11-09 / Affiliate links / Images from Amazon Product Advertising API
Mountaintop 40L Hiking Backpack Review
On this Mountaintop 40L hiking backpack review I want to cover some different areas. The first thing I want to talk about is the internal and external storage then go over the comfort level of this budget backpack. I'm also going to cover how well it works as a daypack vs an overnight backpacking bag vs a travel backpack. I'm going to show you all of it's storage and what things I have been able to fit inside of it. 
I'll also go over some of the things I don't like and  so you can decide if this is the right budget hiking backpack for you. Lets get started! 
Best Budget Hiking Backpacks Compared
REEBOW GEAR Military Tactical Backpack Large Army 3 Day Assault Pack Molle Bag Backpacks
Top Choice
MOUNTAINTOP 40L Hiking Backpack for Women & Men Outdoor Travel Camping Day Pack with Rain Cover, 21.7 x 13 x 7.9 in, Gray
Diamond Candy Waterproof Hiking Backpack for Men and Women, Lightweight Day Pack for Travel Camping, Blue, 40L
FENGDONG 40L Waterproof Lightweight Outdoor Daypack Hiking,Camping,Travel Backpack for Men Women Blue
REEBOW GEAR Military Tactical Backpack Large Army 3 Day Assault Pack Molle Bag Backpacks
Top Choice
MOUNTAINTOP 40L Hiking Backpack for Women & Men Outdoor Travel Camping Day Pack with Rain Cover, 21.7 x 13 x 7.9 in, Gray
Diamond Candy Waterproof Hiking Backpack for Men and Women, Lightweight Day Pack for Travel Camping, Blue, 40L
Last update on 2023-11-09 / Affiliate links / Images from Amazon Product Advertising API
The Mountaintop 40l hiking backpack does have some great storage. I don't know if the main pocket is quite 40l but it does have more than enough to carry most stuff. Especially if you are utilizing the external straps to attach the tent or sleeping back, you should be able to fit almost everything you need on an overnight backpacking trip. 
It has a nice large main pocket, I can fit a tent and my camera equipment (including a tripod) in there if needed. I can also stash some extra clothes and small odds and ends. There is another decent sized pocket right on the front at the top of the bag. This pocket goes down about a third of the bag and is great for storing things like, headlamps, flashlights, food and other medium sized items. 
In the middle of the bag there is a smaller pocket. This is great for chapstick, cell phone, keys and other smaller items. It also has a zipper access pocket at the bottom that gives you access to the main pocket. This is nice to be able to access the bottom of the bag without needing to reach down through the top. 
There is also a hard to find pouch on the bottom of the Mountaintop Backpack that has a hard to find rain cover. It's yellow for all the bags and doesn't really match, but you probably won't care much when it's helping keep all your stuff dry. The bag itself is water resistant to a certain point but the cover will ensure everything stays dry.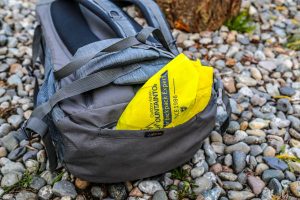 It also has a really cool hidden storage pouch. There is a velcro strip across the middle of the bag. If you pull the middle pocket up, it flags up and allows you access to a hidden pouch. This would be a great place for storing anything valuable, like a cell phone or your keys, just to make sure no one messes with it. 
The Mountaintop backpack has several straps and pouches on it for external storage. On each side it has a strap on the top and bottom that can carry a tent, sleeping pad or any other circular larger item vertically. This is great if you don't want to store that item on the inside of your bag. It also has straps on the front bottom to carry another large item horizontally. It also has some smaller straps on the top to store something horizontally, this would be good for a tripod as well. 
It has two meshed pouches on each side that are great for holding a water bottle or even a tripod. The pouches are actually one of my biggest complaints. It's great for holding a larger Nalgene style water bottle but it's very hard to grab without taking the bag off. Luckily, I'm usually hiking with my family so I just have someone grab the bottle off for me. 
 The comfort of the bag surprised me. When I first purchased it and saw my wife and kids using it, it never "looked" very comfortable. When I started using the bag myself, that opinion changed.
Don't get me wrong, in the world of outdoor equipment often times you "get what you pay for". This bag is not going to feel like a $150 Osprey 40l backpack. However, I doubt you found this review because your looking for an expensive hiking backpack. You are looking at this budget backpack because you want a lot of bag for as little money as possible. 
When you look at it from those eyes, this is an extremely comfortable bag. Not in comparison to high end bags, but it's MUCH more comfortable than the other budget bags I've used in the past. I'm pretty tall at 6'5″ and this bag sits on my back nicely. My wife also loves how comfortable it is and she stands at 5'5″. I love that it can fit nicely with two very differently sized people.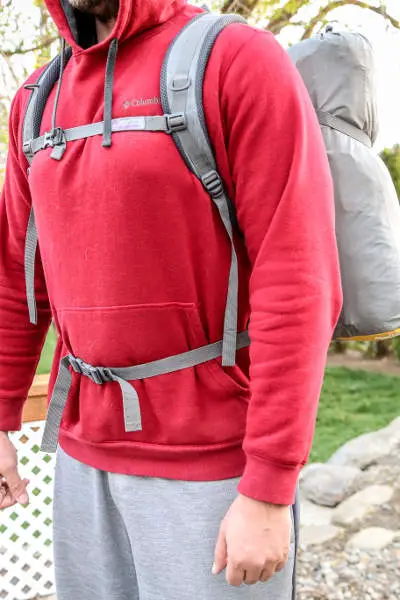 The shoulder straps do have some extra padding keeping it pretty comfortable on the shoulder. The back has some padding as well that sits on top of a an insert that keeps the entire back of the bag stiff. This helps it sit really comfortably on your back and not get crumpled up. It also has some padding for where the bag sits on your hips. 
It has a nice chest strap that has some elastic on it making it super easy to adjust to a comfortable level. There is also a strap coming off the hip padding that connects across your stomach. When both of these are strapped to a comfortable level it takes a ton of pressure off your back. This is a common feature in backpacks, but can he harder to find in these budget hiking backpacks under $50.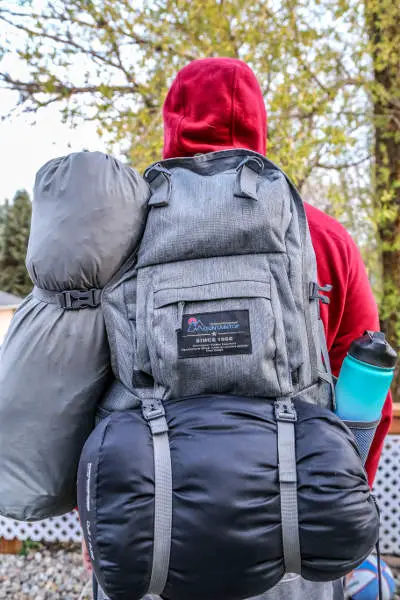 It's also worth noting that the comfort level of your backpack can also be attributed to how you have packed your bag. Making sure you balance the weight in your bag to sit evenly will really help you have a nice comfortable fit. 
I've carried Mountaintop 40L hiking backpack for miles and experienced very little discomfort. I should also note that I don't use this backpack for longer backpacking trips. It doesn't have  enough storage space and would probably start to get uncomfortable with a super heavy load over the span of a few days and many miles. But for short overnight trips, I think it can be a great hiking backpack. 
When it comes down to it, for a budget hiking backpack under $50 you get a ton of comfort. You will be hard pressed to find a better hiking/backpacking bag at this price point that is more comfortable. 
Mountaintop 40L Backpack For Backpacking
I have taken the Mountaintop 40L backpack on some overnight backpacking trips, it's really worked well. It has a lot of storage as well as lots of ways to strap equipment and gear to the outside. I was able to pack everything I needed as well as the extra sleeping pad, tent and an obnoxious amount of camera equipment. 
It was probably heavier than it needed to be since I was hauling a DSLR camera and a larger video camera. (Ya, I have a video camera…). I was able to get to my destination with very little discomfort. I could tell however, that if I had to pack it for too much further, I might have started to feel the weight a bit. We hiked into a lake about 6 miles. I'd probably not want to do too much more than that in a day but I think I had a while before it started to get uncomfortable. 
I was able to bring everything I really needed for the overnight trip plus a little more. I wouldn't recommend it for long or vigorous hikes/backpacking trips, but for most people the Mountaintop 40L hiking backpack will work well for a backpacking trip. 
Also, if your looking at backpacking on a budget, check out my guide to getting the best budget sleeping pad below! 
Best Budget Sleeping Pads For Camping & Backpacking
I also have a great guide to the best family tents under $200! 
Mountaintop 40L Backpack As A Daypack
Using the Mountaintop 40L backpack as a daypack is where it really shined. I basically take this backpack everywhere I go. If we are hiking or just hauling stuff to an area, this is my go to. I love the storage and how comfortable it is and it's made out of waterproof material. There is also a waterproof cover that comes with the bag. I didn't realize this until recently however as the compartment in is underneath the bags bottom and kind of hard to find. 
As an all around use backpack the Mountaintop is really great. To this day, it's still one of my best outdoor equipment purchases. It's not my best piece of equipment but the amount of value it's brought me for the dollar amount is way up there. 
Mountaintop 40L Backpack As A Travel Bag
The Mountaintop 40L backpack shines again as a travel bag. It's larger than a normal sized backpack but it never feels like it. It has a lot of nice space for storing whatever things you need and even has a slot for a laptop. 
It's great to haul around town or from place to place. Its nice looking as well. When you are around people it's always nice to have a back that is nice looking. It has many colors for you to choose from so you can find the one that suits you. 
I've used it as a carry on bag and use it to carry all of our stuff when traveling. It's always a bummer when we visit places that don't allow backpacks. 
Mountaintop 40L Backpack Video Review
This video is not by me but she shares some of my thoughts on the bag. Plus, a second opinion is always a good thing, right? 
Mountaintop 40L Hiking Backpack Review Final Thoughts
Overall, I really don't have many complaints. Coming in at under $50 it's hard to really complain about this budget hiking backpack. It checks almost all the boxes for what you hope to get when you spend this kind of money on a hiking or travel backpack. It does have a few small flaws, but they are easy to overlook at the budget backpacks price point.
If you are in need of a day pack, shorter backpacking bag or travel bag, you really can't go wrong with the Mountaintop 40l hiking backpack. I really appreciate you taking the time to read this Mountaintop 40l hiking backpack review. I don't think you will be disappointed with this purchase, if you decide to do so.
If you found this review helpful, please give us a share or mention on your favorite social media platform. We also have a Youtube channel with some great content you can check out. You can access it by checking out some of our videos below. You can also check out some of our other great content below. 
Great budget backpacking 2 person backpacking tent, click here!

Subscribe to my channel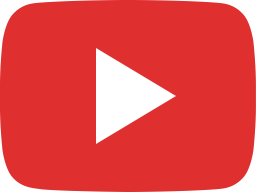 Snorkeling With Sea Turtles Maui, Hawaii Relaxing - School Of Tropical Fish Eat Off Turtles Shell!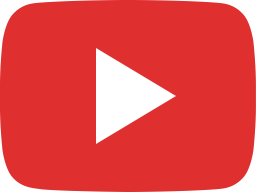 Napili Bay Snorkeling, Tide Pools, Beach Trail & Epic Drone Aerial Footage! Incredible Maui Beach!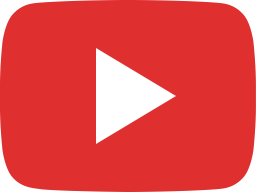 Kapalua Coastal Trail - Kapalua Tide Pools & Hawea Point: Hike Through Lava Rock & Bird Nesting Area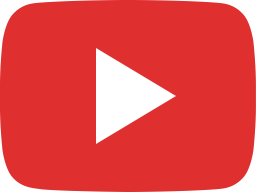 Iao Valley State Park: Best Easy Family Day Hike On Maui - Explore The Lush Iao Valley With Us!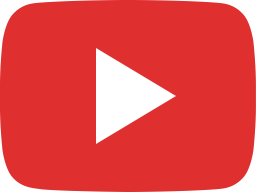 Honolua Bay Snorkeling: Best Snorkeling & Mini Hike On Maui - Tips You MUST Know Before Visiting!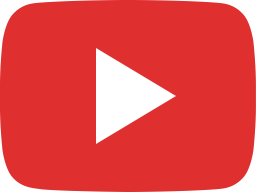 Camp Olowalu, Maui: Tent Camping & Tentalow Glamping On Maui - Detailed Info You NEED For Your Stay!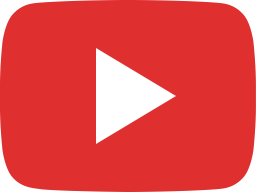 Kaanapali Beach Walk: Coastal Trail To Black Rock Beach - Maui Hawaii! Treadmill & Bike Walking Tour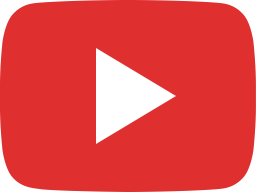 Best Stocking Stuffer & Gift Ideas For Any Outdoors Adventurer: Camping & Backpacking Gift Ideas!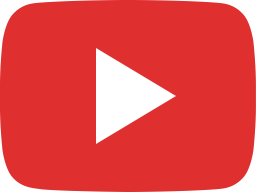 How To Make Coffee Backpacking & Camping: GSI Outdoors Ultralight Java Drip & Bisgear Cook Set!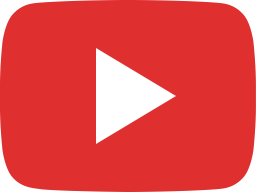 3 Easy Foil Packet Campfire Meals! Dinner & Dessert Foil Packet Meals Camping! Hobo Meal Recipes!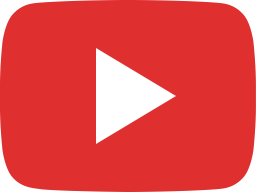 Best Warm & Cozy 3 Season Sleeping Bag Under $100 - King Camp Superior 400XL Review (TESTED In Cold)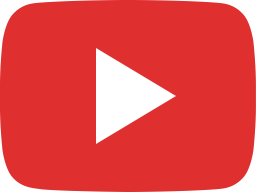 Best Portable Propane Camping Heater & Camp Stove: Campy Gear 2n1 Review (TESTED) Tent & Car Heater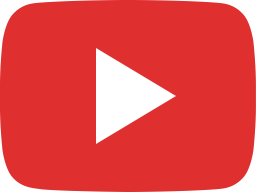 Best Self Inflating Sleeping Pad For Camping Comfortable & Warm: Outdoorsman Lab Sleeping Pad Review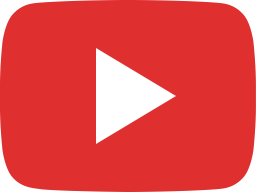 North Idaho Hiking: Hunt Lake Backpacking Trip - Idaho's Selkirk Mountain Range With Aerial Footage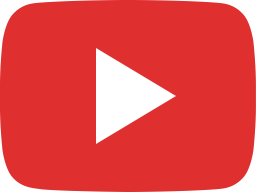 Best Lightweight Snap Up Backpacking Blanket Quilt Poncho: Wise Owl Backpacking Blanket Review!