The Coleman Tenaya Lake Fast Pitch Tent Just Keeps Ticking!
Coleman Tenaya Lake 8 Person Tent Setup – 2 Year Update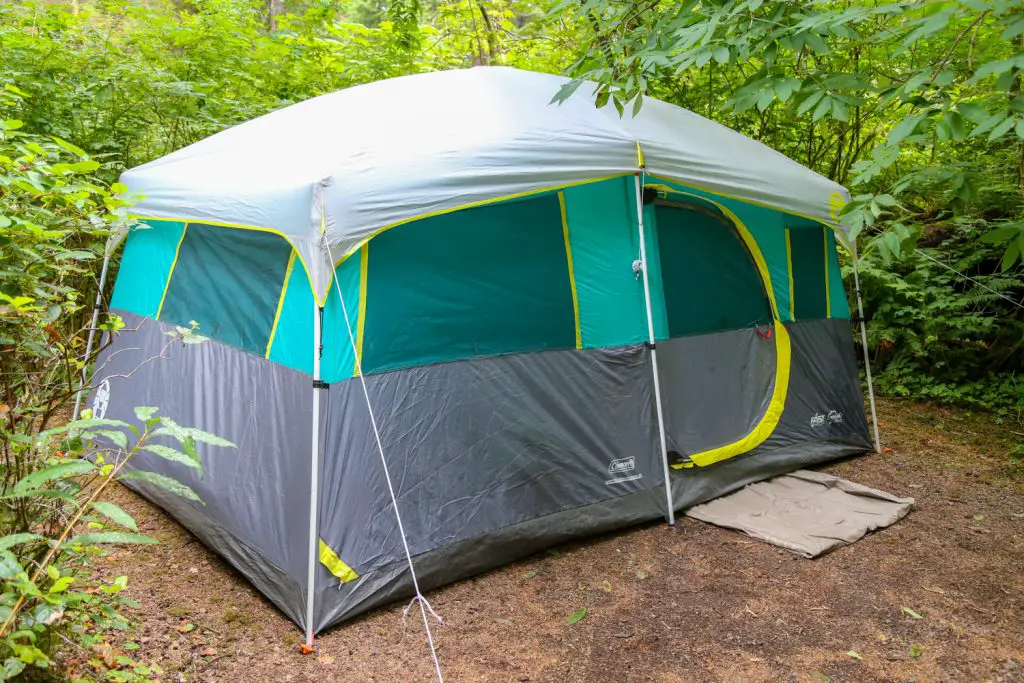 We are a participant in the Amazon Services LLC Associates Program, an affiliate advertising program designed to provide a means for sites to earn advertising fees by advertising and linking to Amazon.com.
We have had the Coleman Tenaya Lake Fast Pitch 8 Person Tent for about a little over 2 years now. I would say we have probably used this tent around 15 times since buying it. We have used it in rain, wind, hot and fairly cold temperatures. So far the tent has been fantastic.
If you would rather watch the video update of the Coleman Tenaya Lake 8 Person Tent, check it out below!
When we purchased this tent some of the reviews complained about seems tearing on this tent. So far we have had no seam tears or any actual problems. We did have one of the rope tie downs for the rain fly snap, but I tied it back together and it still works fine.
This tent has managed to keep us dry and warm and has held up in pretty much every type of weather we threw at it. Now that we have put it up several times, we can throw this tent up in about 5 minutes. It's easy with 2 but super easy if you have 3 or more. This is one of the reasons we truly love and appreciate the Coleman Tenaya Lake 8 Person Tent. We will use this tent as our family tent until it doesn't work anymore, after that we will likely buy another one just like it.
So far we have had no problems with any of the poles breaking either. This is a common problem we have had with past tents. I'm relieved that all the poles are in good working shape still, it makes it much easier to put the tent up and makes it more reliable.
Tenaya Lake Lighted Fast Pitch Cabin Tent with Closet, 8-Person
Spacious 8-person cabin tent with built-in illumination for family or group trips
LED system with fabric cover for soft overhead interior light
Fast Pitch tent system allows for 55% quicker setup than standard Coleman tents
Built-in closet offers shelves and hanger bar for easy gear organization
WeatherTec system and rainfly keep tent interior dry and comfortable
Last update on 2023-03-09 / Affiliate links / Images from Amazon Product Advertising API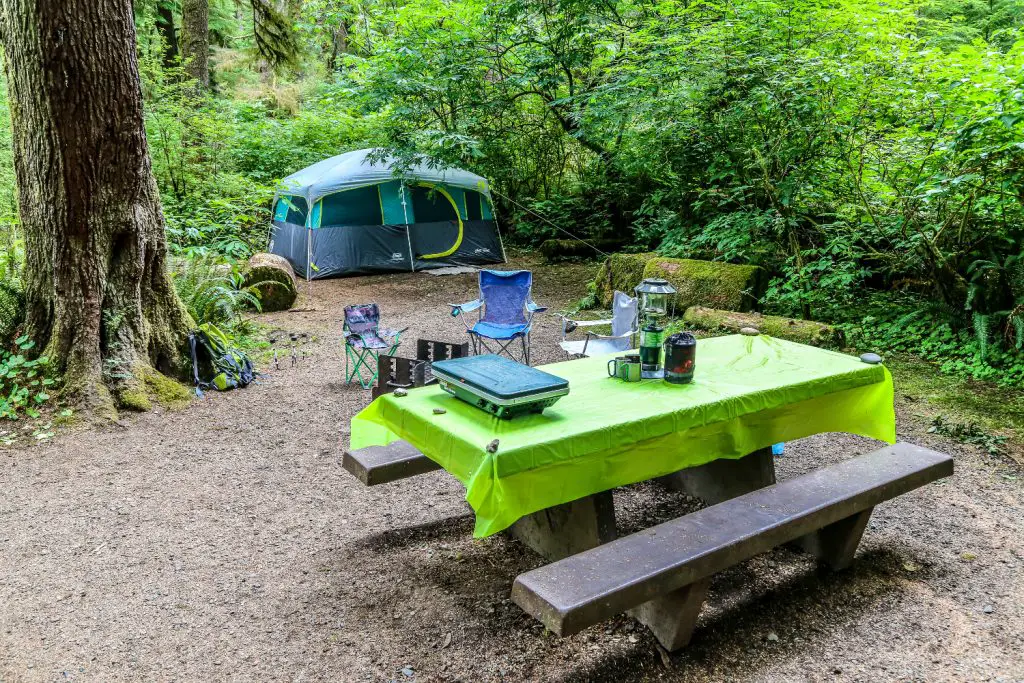 For our family of 5 it has plenty of room and we even usually have room to spare. If you are looking for a full review of this tent, check out our full review below. I just wanted to provide a quick update to let everyone know we loved it when we bought it and still love it 2 years and many uses later.
Coleman Tenaya Lake Fast Pitch 8 Person Tent Review, Setup
Also, please check out some of our other great content. Come with our family on one of our adventures or check out one of our other reviews at our youtube channel below!

Subscribe to my channel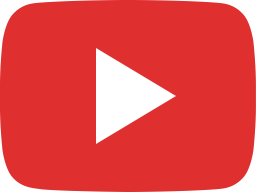 Snorkeling With Sea Turtles Maui, Hawaii Relaxing - School Of Tropical Fish Eat Off Turtles Shell!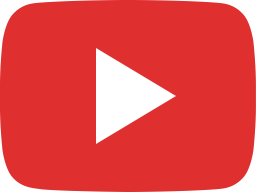 Napili Bay Snorkeling, Tide Pools, Beach Trail & Epic Drone Aerial Footage! Incredible Maui Beach!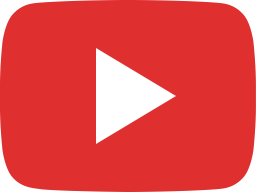 Kapalua Coastal Trail - Kapalua Tide Pools & Hawea Point: Hike Through Lava Rock & Bird Nesting Area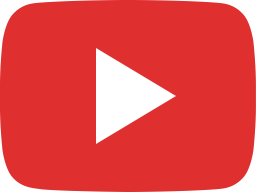 Iao Valley State Park: Best Easy Family Day Hike On Maui - Explore The Lush Iao Valley With Us!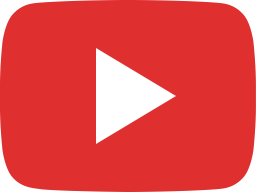 Honolua Bay Snorkeling: Best Snorkeling & Mini Hike On Maui - Tips You MUST Know Before Visiting!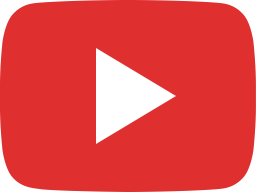 Camp Olowalu, Maui: Tent Camping & Tentalow Glamping On Maui - Detailed Info You NEED For Your Stay!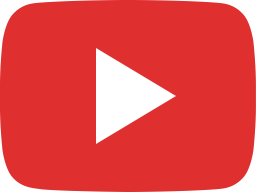 Kaanapali Beach Walk: Coastal Trail To Black Rock Beach - Maui Hawaii! Treadmill & Bike Walking Tour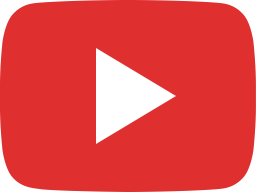 Best Stocking Stuffer & Gift Ideas For Any Outdoors Adventurer: Camping & Backpacking Gift Ideas!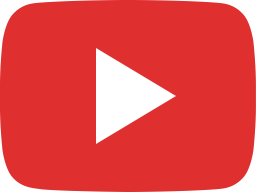 How To Make Coffee Backpacking & Camping: GSI Outdoors Ultralight Java Drip & Bisgear Cook Set!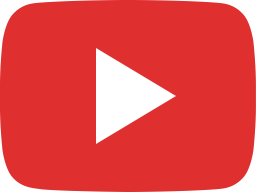 3 Easy Foil Packet Campfire Meals! Dinner & Dessert Foil Packet Meals Camping! Hobo Meal Recipes!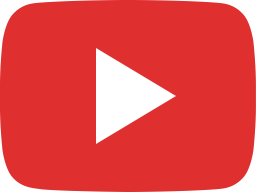 Best Warm & Cozy 3 Season Sleeping Bag Under $100 - King Camp Superior 400XL Review (TESTED In Cold)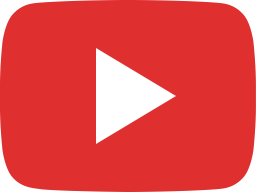 Best Portable Propane Camping Heater & Camp Stove: Campy Gear 2n1 Review (TESTED) Tent & Car Heater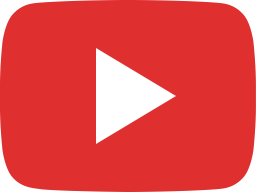 Best Self Inflating Sleeping Pad For Camping Comfortable & Warm: Outdoorsman Lab Sleeping Pad Review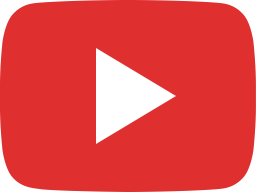 North Idaho Hiking: Hunt Lake Backpacking Trip - Idaho's Selkirk Mountain Range With Aerial Footage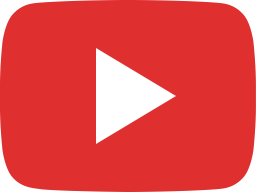 Best Lightweight Snap Up Backpacking Blanket Quilt Poncho: Wise Owl Backpacking Blanket Review!