North Idaho – Coeur d' Alene National Forest
Our Golden Retriever Puppy – Nova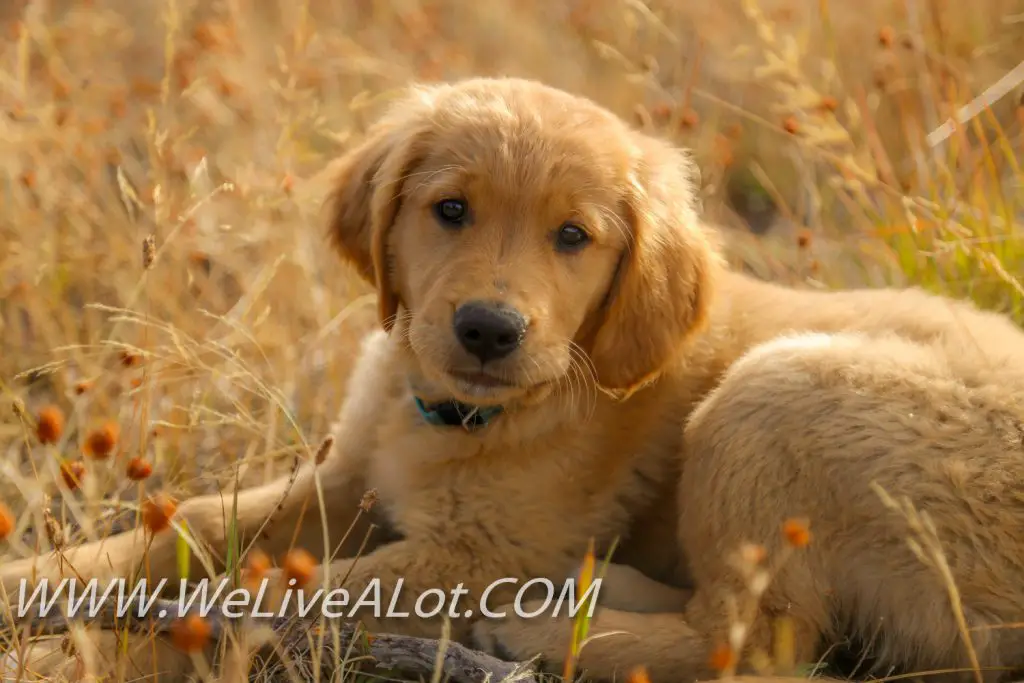 We are a participant in the Amazon Services LLC Associates Program, an affiliate advertising program designed to provide a means for sites to earn advertising fees by advertising and linking to Amazon.com.
All photos are taken by me, on the trip I am writing about below. If you would like to use any of the photos without the watermark, shoot me an email at [email protected] we will work something out!
My wife Heather and I were given a rare opportunity, we had a day to spend alone. We decided to take a drive into the beautiful Coeur d' Alene National Forest in North Idaho with our brand new Golden Retriever puppy, Nova. She's about 12 weeks old and we figured it was about time for her to experience North Idaho to it's fullest.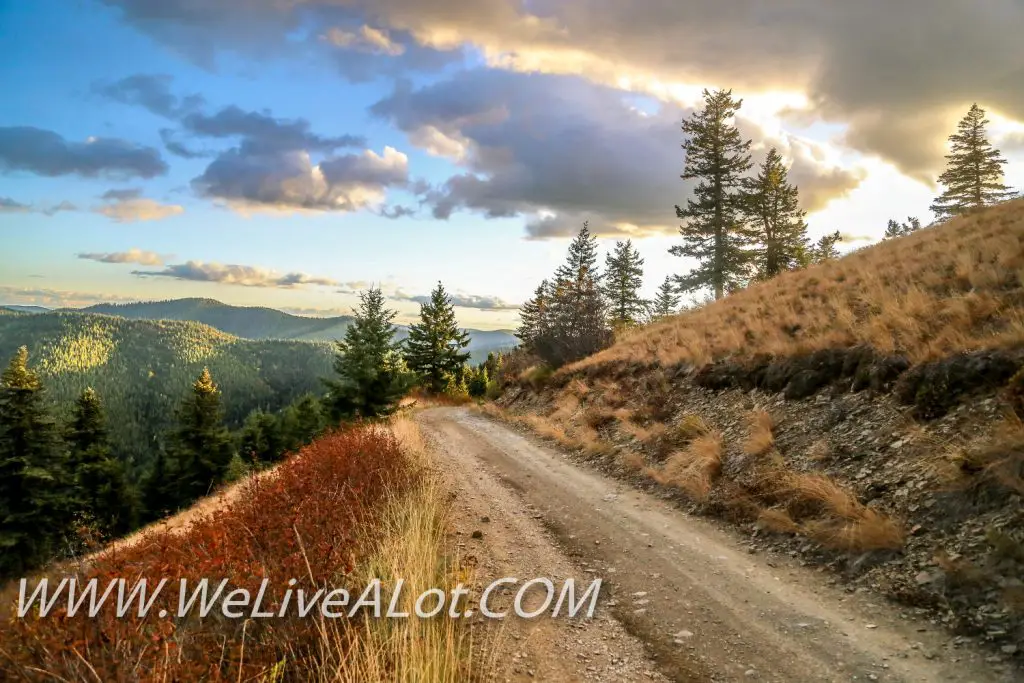 We also brought along our 3 year old lab and German shepherd mix. It was a rare day where we were able to be along without the kids, unless you want to count the fur kids. We always feel more comfortable out in the woods with our pups by our side. The kids decided to sit this one out and hang out at home. They have been working very hard in school and sports and just wanted to hang out at home. They earned it, why not. Plus, this gives the wife and I a day of relaxation driving the backwoods of Idaho.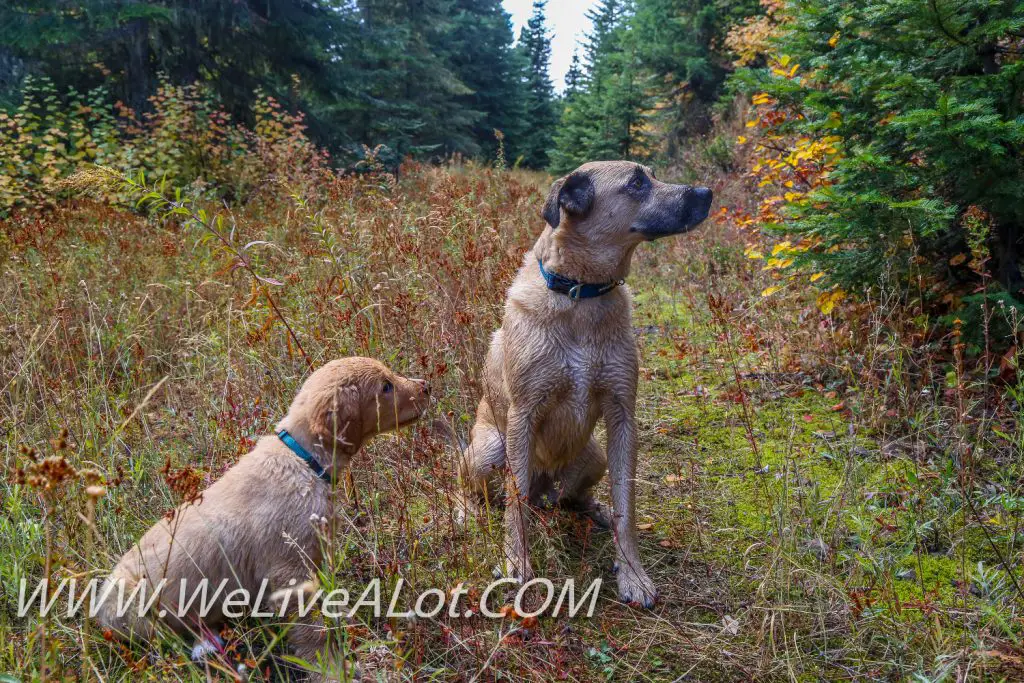 It's the day before rifle season opened up and it was fun to see all the hunters out camping getting ready to get their first score of the season. The colors on this beautiful fall day were absolutely gorgeous. There is nothing quite like being in the North Idaho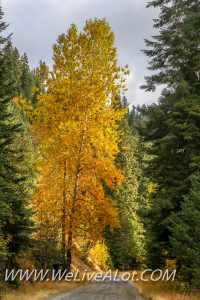 forest in the middle of Fall. Every corner you came around there was another shade of red, orange or yellow. September and October are my favorite months of the year, I wish they lasted longer. I love the feeling of the warm fall days but cool at night, it helps me sleep better!
We entered the forest driving up Fernan just outside of Coeur d' Alene. We drove over the Fernan Saddle and followed Lost Mine Creek road all the way to the Little North Fork road. This follows the Little North Fork of the CDA River. This is where Nova experienced a river for the first time. She was very curious and very  excited to see such a large body of water. She was very cautious at first, but was soon jumping around and getting her feet wet.
We then took the NF-422 forest service road that follows Leiberg Creek. We wanted to drive by the old Magee Ranger station where a airport now sits. When I was a child we used to visit this location, it was home to a summer camp. There were cabins and a mess hall still up, but those buildings are all torn down now, what a shame.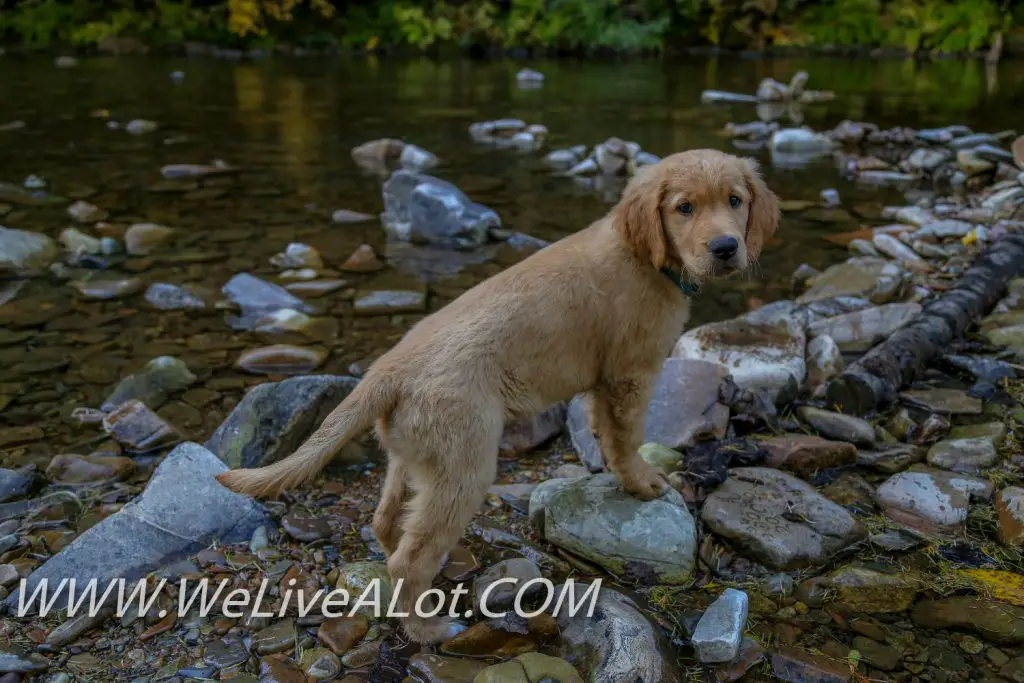 We followed Tepee Creek until we met back up with the North Fork of the CDA River. We spend a lot of time in this area, this is where we camp for much of the summer. It's one of our favorite places in all the world to be. We ventured all the way down to Prichard and made our way over to Murray.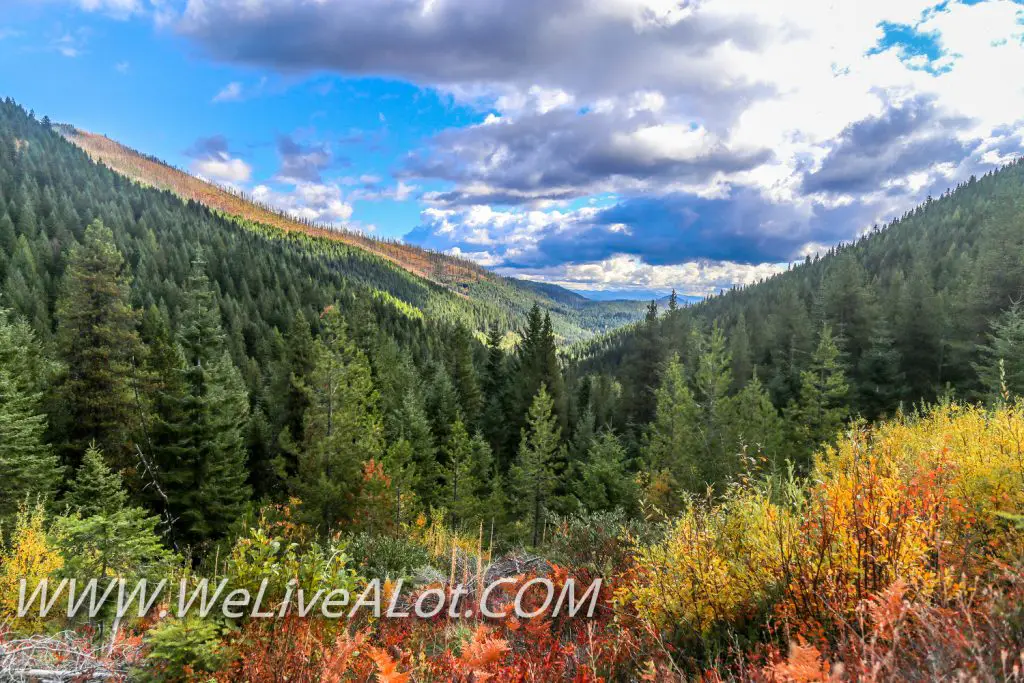 Murray, Idaho is a cool little town. It was home to one of the big gold rushes in Idaho. It's now small and quaint and has just a couple of small restaurants. Heather and I grabbed a burger at the Sprag Pole Restaurant & Inn. Normally we take the time to check out the neat museum inside, but we had the dogs with us, so we just hung out with them at the outdoor seating.  We ate our bacon cheese burgers and jumped back on the road.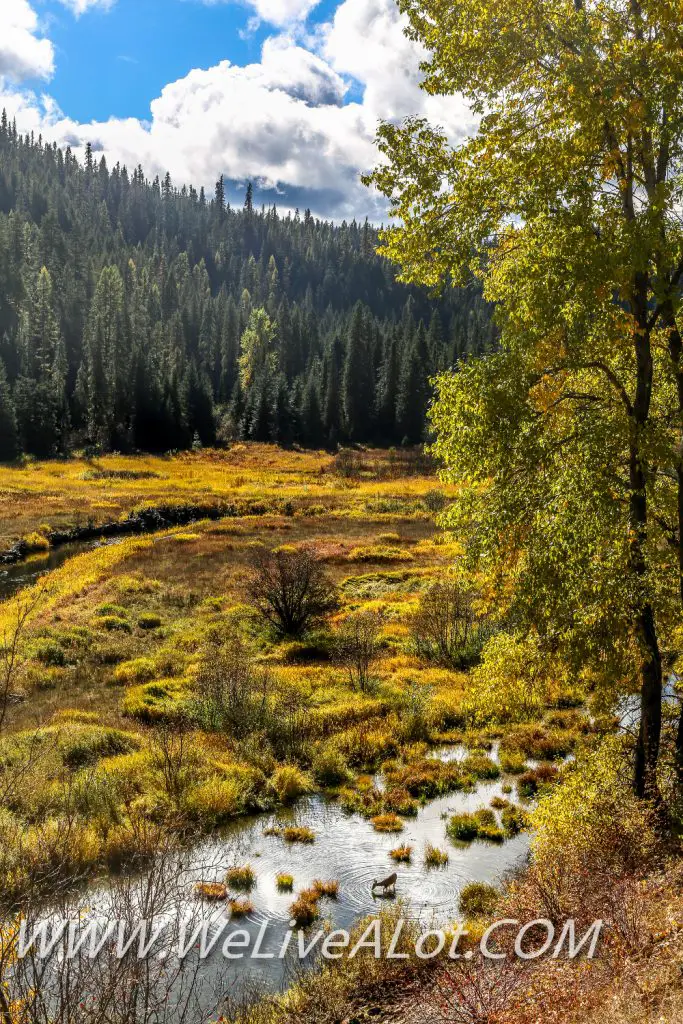 We wanted to take a different route coming home, so we decided to head north from Shoshone Camp and check out Jordan Camp. This is another place I visited as a child, it had been probably 20 years since I had last been there. I backpacked to this campground with my parents and we camped and fished the North Fork of the CDA River.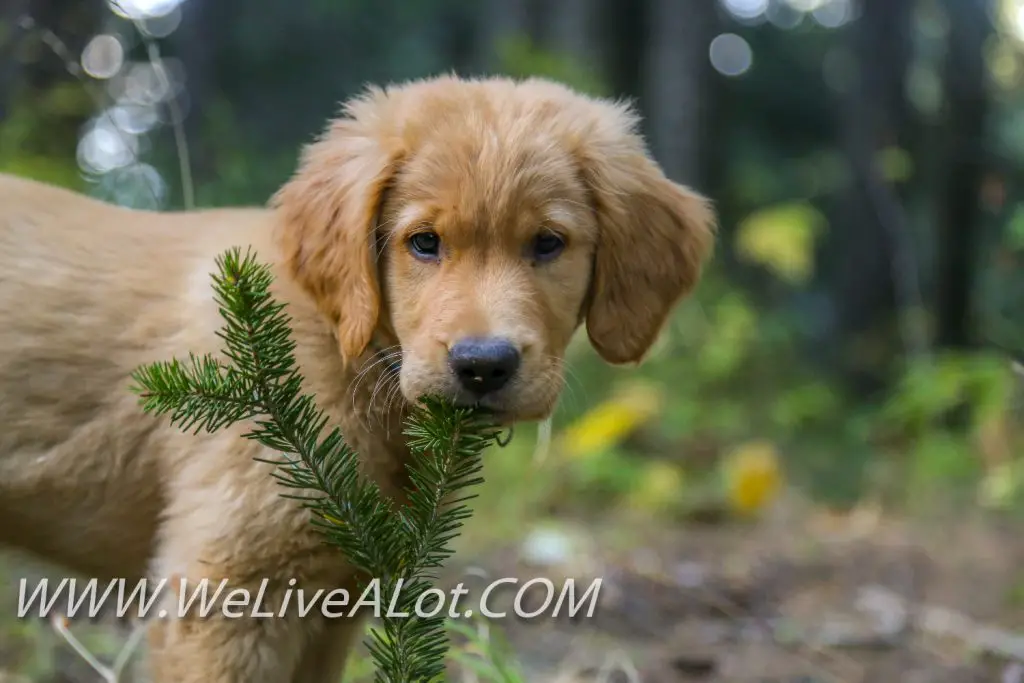 Arriving at Jordan Camp, it was as beautiful as I remember. The trees in this area are massive and all turning an amazing yellow color. The campground was full of hunters eagerly anticipating the next day. The smoke from the canvas tents and trailers filled the little canyon we were in. I love that smell of campfire and fall, there is nothing like it!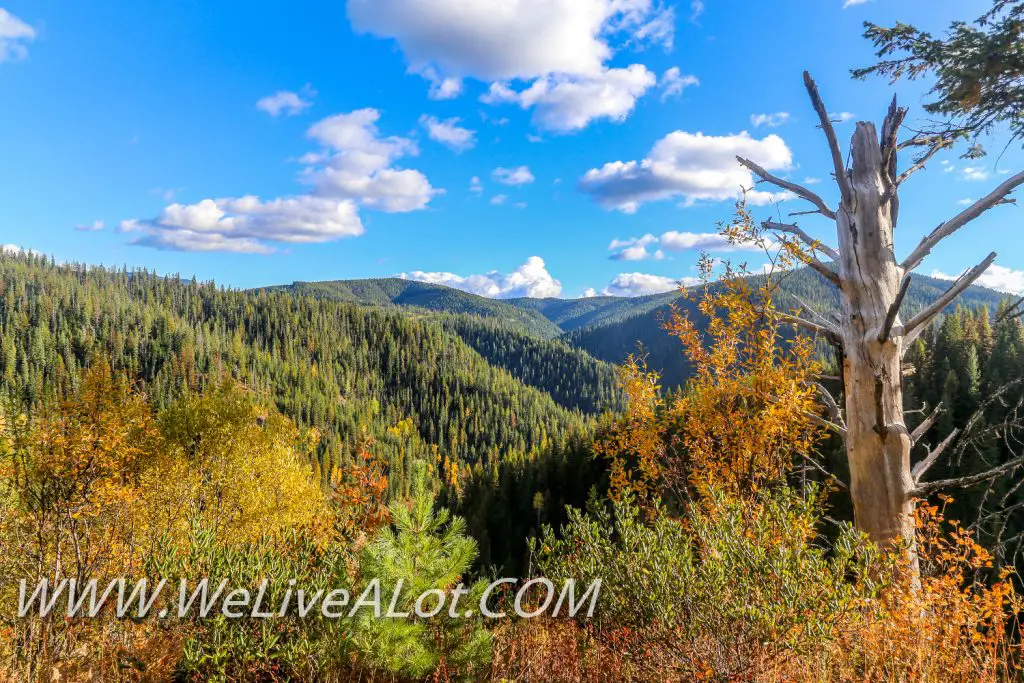 We took a route home neither one of us had ever been on instead of going back the way we came. We had NO idea how bad the roads would be and how slow it would make our trip home. We wanted to be home around 5, we didn't end up making it back until almost 8. It was dark by  the time we left the Coeur d' Alene National Forest in North Idaho. We exited the forest on Bunco Road, this comes out right at Silver Wood theme park.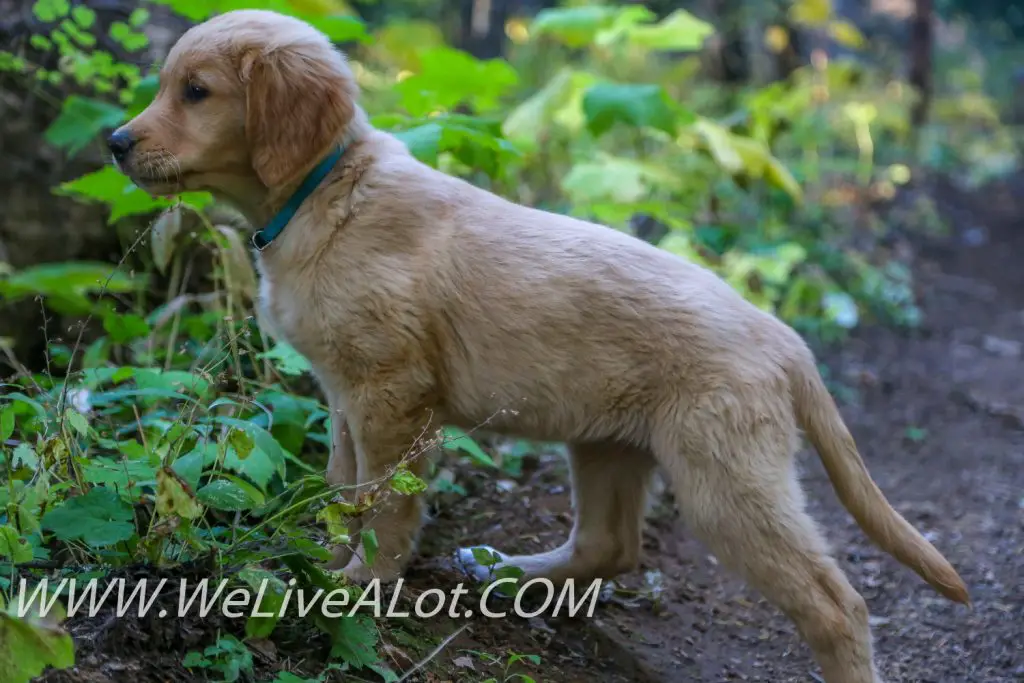 We jumped on highway 95 and headed south to Hayden then home to Post Falls, Idaho. It was a long, but great day. We took in all of the beautiful forest we could. It was a success, both dogs had an amazing day of riding and playing. Frannie just loves being in the forest and with us, she will run around all day if we let her. Nova, our new Golden Retriever puppy was like Frannie's shadow. She followed her around and only stopped when Frannie would go to places Nova could not reach. Nova would just sit at the edge of the road and whine until Frannie showed back up.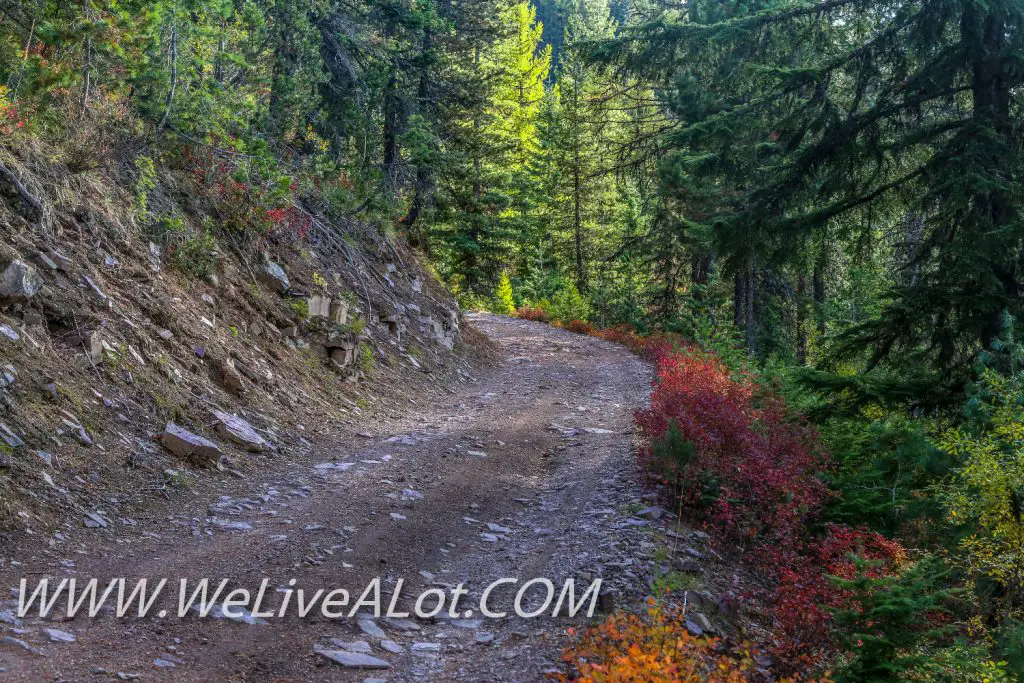 I think Nova is going to be a good dog, she is already very smart. She comes when called and is happy to be with her new family. We can't wait to spend many years in the woods with both Frannie and Nova.
Enjoy a few more photos at the bottom of the page!
Thank you for checking this out! If you can, try to spend some time in the beautiful North Idaho Wilderness. There is plenty of it for everyone to enjoy. I promise once you spend a day in these woods, you will never want to come out.