Ruffwear Flat Out Leash Review
Best Running Dog Leash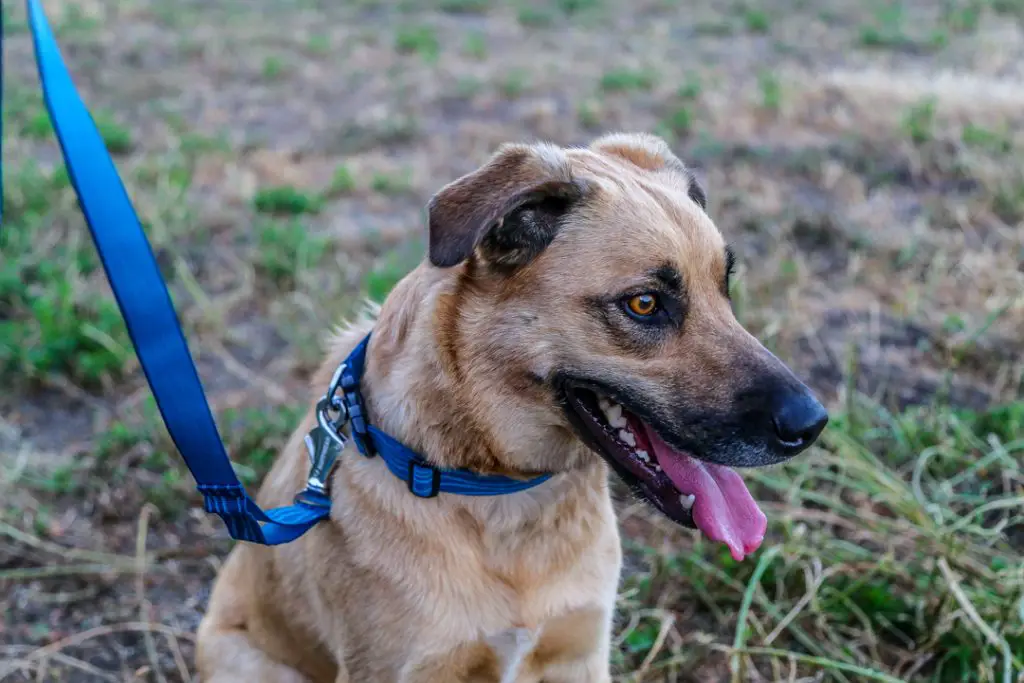 We are a participant in the Amazon Services LLC Associates Program, an affiliate advertising program designed to provide a means for sites to earn advertising fees by advertising and linking to Amazon.com.
Hello everyone, thank you for stopping by to check out our Ruffwear Flat Out Leash Review. This hands free dog leash is the best running dog leash we have been able to find. Frannie and Heather are super excited to show you how it works and why we feel it's the best running dog leash. If you enjoy watching videos more than reading, check out Frannie and Heather below, showing you everything you need to know about the Ruffwear Flat Out Leash.
If you know this is something you want, you can click the link below to see updated price info and all the amazing colors Ruffwear has available for you!
Ruffwear Flat Out Leash Video Review
Ruffwear Flat Out Leash Review
Alright, for all you that would rather read, let's get to it. The Ruffwear Flat Out Leash is definitely our pick as the best hands free running dog leash.
The hands free dog leash is actually called a 2 in 1 leash. The reason it's labeled as a 2 in one is that it's capable of using like a normal dog leash, or you can use the handle to adjust and wrap around your body like a belt. This gives you the ability to very easily switch this leash from a hands free running dog leash to a normal hand held leash.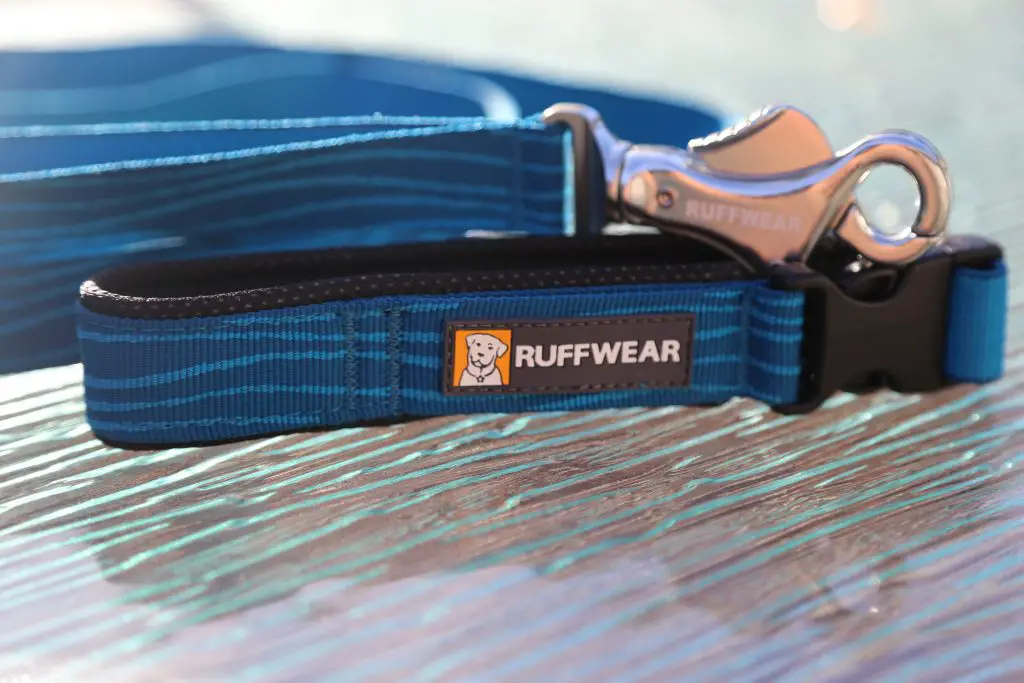 The inside of the area that will either be around your body or on your hand is a nice padded strip. This feel super nice when your walking your dong, but also adds some padding when it's around your stomach or back. If your dog pulls it's not too bad with the extra padding around this area.
This leash is great for jogging, running or even just hands free walking. If you have a deadline to hit and you need to multi task by being on your phone and walking your dog, this leash makes that possible. You can use your phone or tablet while the dog basically walks themselves. We obviously don't suggest walking your dog like this all the time, but hey, people are busy and it's a nice option!
Another fantastic addition to this leash is that it has what's called a crowd control handle. There is a second handle down close to where it clasps to the dogs collar. This let's you grab your dog close to their collar for extra control. Maybe your dog likes to jump at people walking by, or likes to chase after other dogs. This gives you more control without needing to grab onto their collar.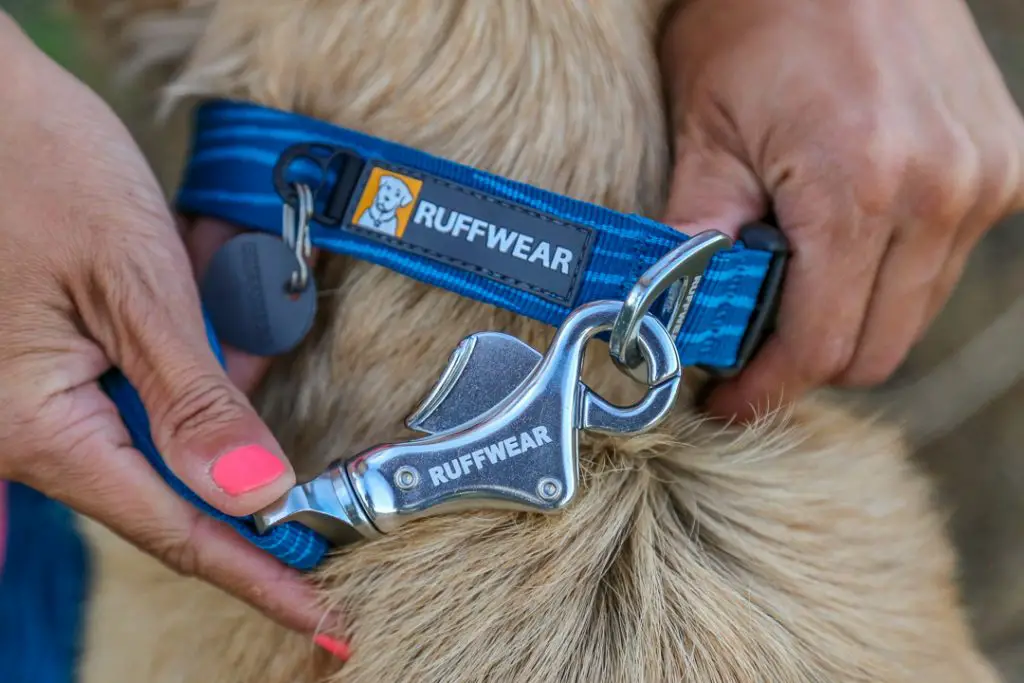 One of my favorite t hings about this leash is the clasp. It's not your normal clasp that your are used to seeing on dog leashes. This has a large clasp with a large button that makes it incredibly easy to push and move. Pictured above. It goes on great and stays on right. For being a larger metal clasp it's actually really light, almost as light as plastic. It's definitely well made and never feels like it's going to break or give.
The Ruffwear Flat Out Leash also comes in a large variety of colors. It's nice having such a wide selection in colors to choose from. They also match the colors of the Ruffwear Dog Collars. That way if you want you can have a matching leash and collar.
You can also watch the review Heather did for the Ruffwear Dog Collar below!

If you are at all interested in the Ruffwear Flat Out Leash, I strongly suggest you watch the video above. Heather gives a full Ruffwear Flat Out Leash review and demonstrates h ow it works. She shows you how the clasp works as well as shows you how to easily convert it from a normal walking leash to hands free.
We truly believe in this product and the Ruffwear brand. We have tried a few different hands free dog leashes, but this was by far the best running dog leash.
Thank you for stopping by! If you enjoyed this, make sure to like us on Facebook (Just look over to your right) and subscribe to our YouTube channel! We would greatly appreciate it!
Ruffwear Flat Out Leash Review – Best Running Dog Leash – Hands Free Dog Leash Reviews