19 Snowboarding Gift Ideas For Him or Her
We are a participant in the Amazon Services LLC Associates Program, an affiliate advertising program designed to provide a means for sites to earn advertising fees by advertising and linking to Amazon.com.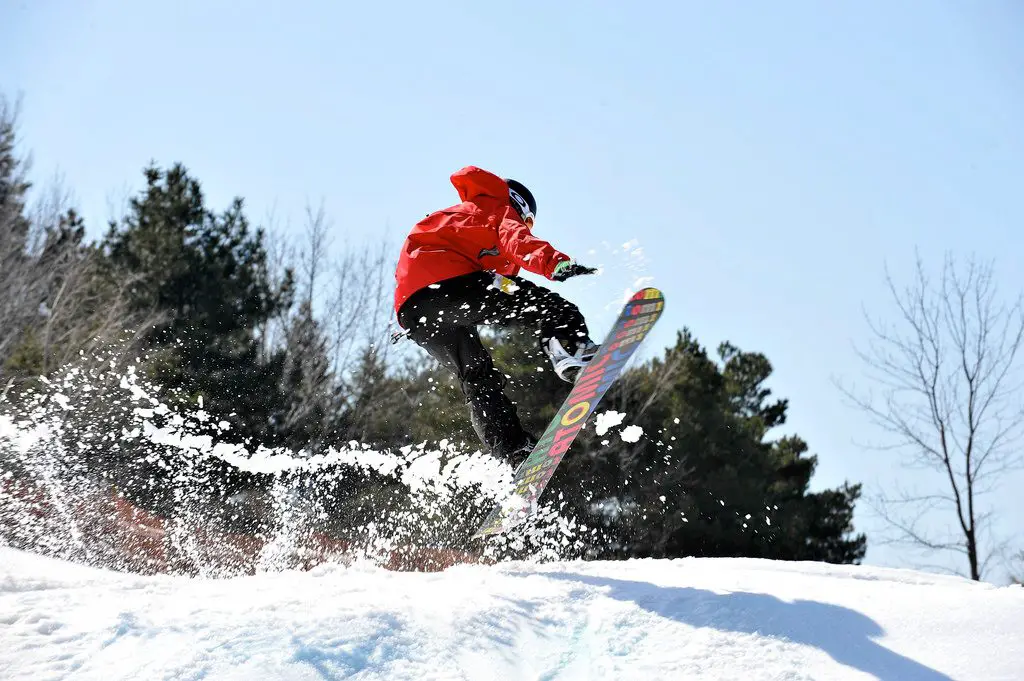 Thank you for stopping by to check out the best snowboarding gifts for him or her. These 20 snowboarding gift ideas for him or her should help you find that perfect gift idea! Weather you have a seasoned skier or snowboarder or a newbie hitting the slopes these 20 items will get them excited and geared up for the season. Most of these items are a must for our family either in our packs or on us at all times! The great thing about all the items below is you can find them in a variety of styles and price points to fit your family's needs and your budget!
Best Gifts For Snowboarders
19 Snowboarding Gift Ideas For Him or Her
Let's get down to business!
1. Snowboarding Goggles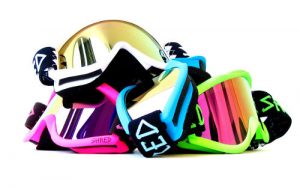 Lets face it, these are a must for any little boarder or skier and what a fun way to top off their stocking this year. They come in numerous brands, colors, and styles so have fun making your selection. Good goggles are important and are one of the best gifts for snowboarders 2017 on this list!
---
---
---
2. Snowboarding Socks
When choosing a outdoor sock I usually make sure they are warm, have breathing ability and a good quality fit! There is nothing worse then being stuck on the mountain with your socks all wrinkled up inside of your boot. I love fun and crazy prints! Burton has a great selection that will fit any style. This would be a great snowboarding gift for her.
---
---
---
3. Stomp Pad
There are so many different styles to choose from. I prefer to make sure and get the raised up style to provide a little traction when getting of the chair lifts.
---
---
---
4. Snowboarding Leash
I have been to a few resorts where having a leash on your board is mandatory others don't seem to take the time and check. Either way they come in a variety of styles and brands and add a little spunk to your bindings.  This ensures that your board will stay attached to your foot just in case your bindings fail or come lose.  I would rather be safe knowing that I have a back up just in case my bindings become loose.  This prevents the board from falling do the slope.
---
---
---
5. Snowboarding Beanie
You can never have to many beanies! Having a backup in your bag is always a good idea and who knows you may want to change up your style half way through the day.
---
---
---
6.
Mpow Universal Waterproof Case
Make sure your cell phone is safe for those mountain top selfies! This dry bag fits a variety of smart phones.  Keeps your phone safe from water, snow, sand and dirt!  Allows touch screen access even underwater.
---
---
---
7. Face Mask
I Don't always wear a face mask, but they come in handy for those chilly windy days. They range from thin to super warm and fuzzy and also come in some silly and fun prints! This will definitely be a great snowboarding gift for him.
---
---
---
---
8. Dakine Fidget Tool
This tool is light weight and small so it can easily fit into your pocket. You never know when you need to tighten a binding down. This could be the perfect snowboarding gift for him!
Last update on 2021-10-03 / Affiliate links / Images from Amazon Product Advertising API
---
---
---
---
9. Long underwear
I always bring 2 pairs with me. Having a warm dry pair to change into after a long day makes the car ride home much more enjoyable. They are super thin and lightweight so they do not take up a lot of space in your bag.
---
---
---
10. Rechargeable Hand Warmer
Keep your hands warm and your phone charged with this cool gadget. Compatible with all major smart phones. Double sided heating capability and only takes moments to warm up.  This might be one of the best gifts for snowboarders for the cold man or woman in your life!
OCOOPA Hand Warmers Rechargeable, 1 Pack 5200mAh Electric Portable Pocket Warmer/Power Bank, Heat Therapy Great for Outdoor Sports, Hunting, Golf, Camping, Warm Gifts for Women, Men, Black
Great Gifts Idea, birthday, anniversary, promotion celebration for your family members and lovers.
EXQUISITE COMFORT - Made of high-tech aircraft-grade aluminum and ABS material, thousands of polished exterior material, smooth and warm, portable and compact as well anti-skid in one hand.
FAST HEATING & 3 LEVELS - Press the switch and instantly release the warmth for you. Rapidly warm up double sides in seconds. 3 levels of temperatures 95-107°F/104-118°F/118-131°F at your choice.
LARGE BATTERY CAPACITY - 5200 mAh lithium rechargeable battery with USB-C charging port ensures a long using time. It can also be used as a power bank to charge your electronic device at any time.
PERFECT GIFT - It's a MUST HAVE to spend a cold winter, especially for raynauds arthritis sufferers for heat therapy needs.
Last update on 2021-10-03 / Affiliate links / Images from Amazon Product Advertising API
---
---
---
11. Zip Stick Retractable Lip Balm Holder
The zip stick makes getting access to your chap stick on chairlifts super easy and convenient. No more worrying about losing a glove on the chairlift trying to get into your pockets.
---
---
---
12. Lanyard
This is a great little gift to make your pass accessible and keep it safe under your jacket while on the slopes. This Makes it super easy to pull out or put away without the worry of it falling out of your pocket. Rep your favorite brand, teams, or colors the options are endless. This is simple but can be the perfect snowboarding gift for him or her.
---
---
---
13. Gloves
Good gloves are a must! Make sure they are warm and waterproof. Having a lightweight pair for after the day is also handy. My fingers take forever to recover from the cold, and having a thin backup pair helps out a lot!
---
---
---
14. Burton snowboard flash drive
What better way to save all your snowboarding tip adventure photos then on a Burton Snowboard flash drive! Super cute addition to any boarders stash! He will love it, this is a great snowboarding gift for him for sure.
---
---
---
15. Ski Balm or Adventure Balm
Both of these products are super handy to have. Sun protection, wind burn, chapped lips, and even blisters. These balms will take care of you in one little container! Small enough to keep in a pocket or stored in your backpack. It's important to have something to keep your lips in good shape. This is a great snowboarding gift idea for her!
---
---
---
16. Waterproof Earbuds
Listen to your favorite tunes white you are cursing down the slopes without the worry of them being destroyed from water, snow or sweat.  Click the link below to check out a wide assortment of waterproof earbuds.
17. Hydro flask
Stay Hydrated and refreshed knowing your water is always cold or your coffee is always hot with the Hydro Flask.  It has a double wall and vacuum seal to keep your drink at its ideal temperature all day.  Purchase in a variety of sizes, colors and also you can chose the sports top or the regular twist!
18. Action Camera GoPro Or Knock Off
What better way to catch all the action on the slopes then with an action camera. You can get the high end GoPro camera which can run pretty expensive or you can get one of the knock offs sold on Amazon. Some of the knock off brands get pretty good reviews and might work pretty well for you if your just looking for a budget action camera. It might not get you 4K resolution at 60 frames per second, but it will get the job done!  This is probably one of the best gifts for for snowboarders!
19. Graphic Snowboard T-Shirt
Get that perfect snowboarding T-shirt for that special snowboarder in your life. Check out the hilarious and fun assortment of different T-shirts offered by clicking the link below. Do you even lift bro? This is a great snowboarding gift idea for him or her.
The above items should are great as snowboarding gifts for him or her or simple gifts to throw in their Christmas stocking! I didn't include this in my top 19 best gifts for snowboarders, but throwing in a Gift card to the the ski resort of your choice has always been well received by our kiddos. They have the freedom to buy snacks from the lodge, logo merchandise, or get their board freshly waxed! It is completely up to them how they chose to spend it, plus it gives them that little sense of freedom. Not to mention they are not constantly hitting me up for money.
I hope you found this helpful! If you would like to share this with your favorite social media platform, please feel free! Give us a like or a share by click the floating bar to your left!
Best Gifts For Snowboarders – 19 Snowboarding Gift Ideas For Him or Her